Our ESG governance structure
In 2022, we created a cross-divisional committee, our Sustainability Committee, which is responsible for the management and further development of our ESG strategy and monitors the achievement of our goals. The Sustainability Committee is chaired by the Chief Financial Officer (CFO). He is also the link to the Executive Board, which has overall responsibility for the ESG strategy and the related objectives.
The Sustainability Committee meets regularly, but at least once a quarter, to discuss ESG-related issues. For example, the integration of ESG issues into operational processes or the requirements for our ESG reporting are discussed. In the Group-wide risk management process, the Sustainability Committee acts as the risk-responsible body for climate-related physical and transition risks, which are submitted to the Audit and Risk Committee of the Board of Directors.
The committee is managed by ESG Management and includes representatives from Asset & Property Management, Technical Management, Legal & Compliance, HR, Investor Relations and Finance.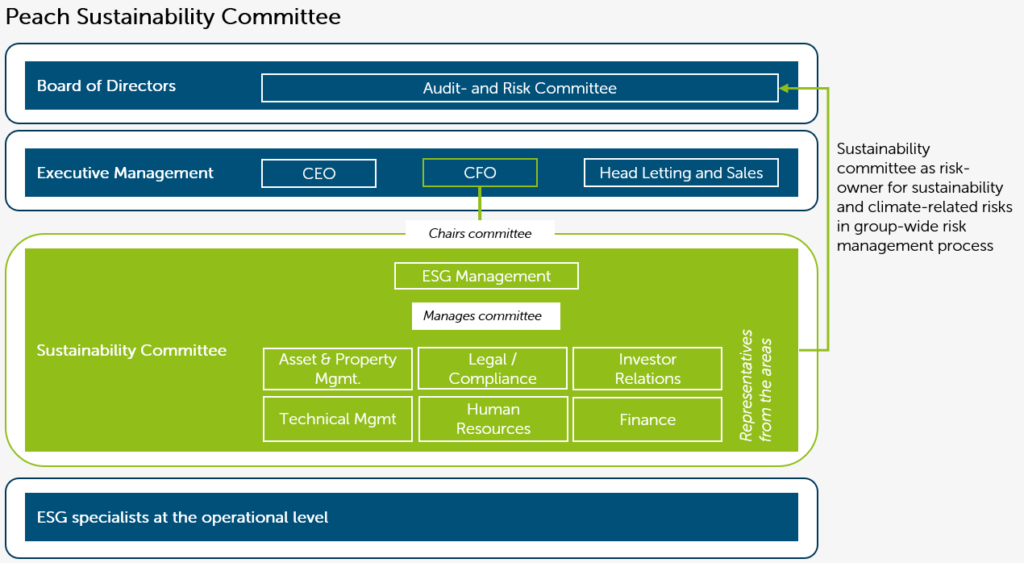 Contact ESG Management
Stefan Feller, CFA
Tel.: +41 44 485 50 18