Tenant approval — the DNA of our business model

Having a home is a fundamental human need. Offering a safe home where our tenants feel happy is an elemen­tary deliverable of our business. The key for providing this service offering is functioning communication channels, which allow us to react quickly and reliably to any tenant matter. We measure tenant approval continuously through surveys and feedback loops, with the aim of constantly improving our service offering through specifically targe­ted measures.


Creating a network for tenants
The cornerstone for direct dialogue with our tenants is our Peach Points model. A Peach Point represents the central point of contact for all rental and administrative matters. Peach Points also promote exchanges between tenants by doubling up as a meeting place for tenants. In total, we are present in twelve locations though Peach Points at the end of 2021. Around 80 percent of our tenants have direct access, often within walking distance, to our Peach Point staff.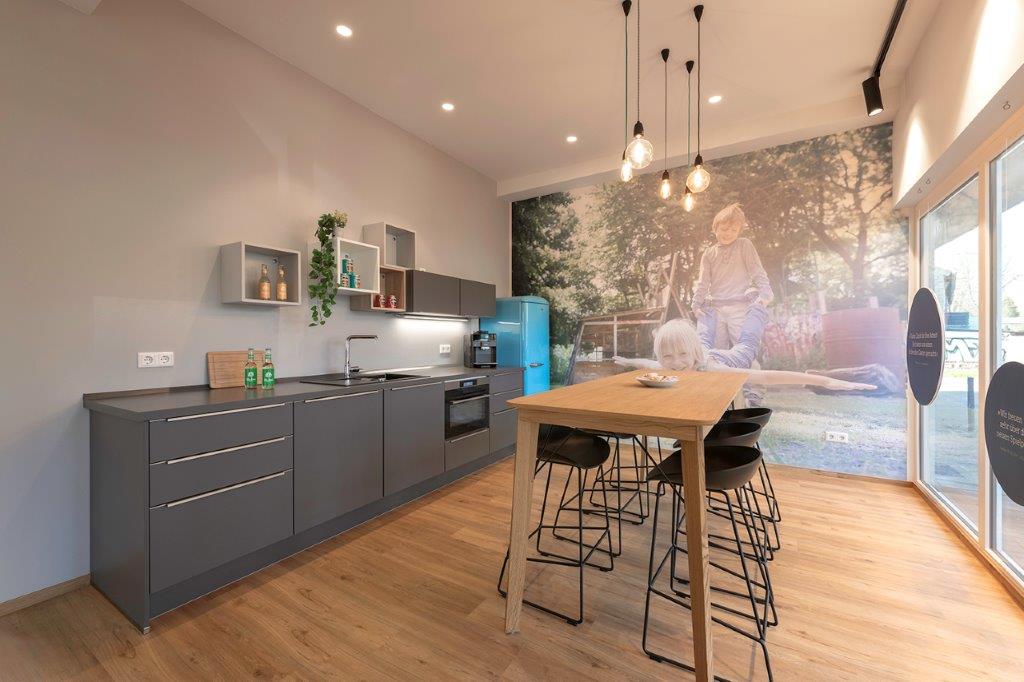 Our initiatives for a pleasant living environment
Tenant parties in the form of our food truck tours, and our spring planting campaigns were routine events before the pandemic and are set to again be a component of our tenant-focused strategy going forward. We also continued our tradition of gifting Christmas calendars and dis-tributed over 20 000 calendars to our tenants in 2021.
We constantly strive to improve the surroundings to our properties to the benefit of our tenants. For example, we opened an outdoor physical activity pathway in Kai­serslautern that, for the first time, provides our tenants the opportunity to do sports in the fresh air while still remai­ning on site. If this initiative is well received by our tenants, we plan to roll it out to other locations as well.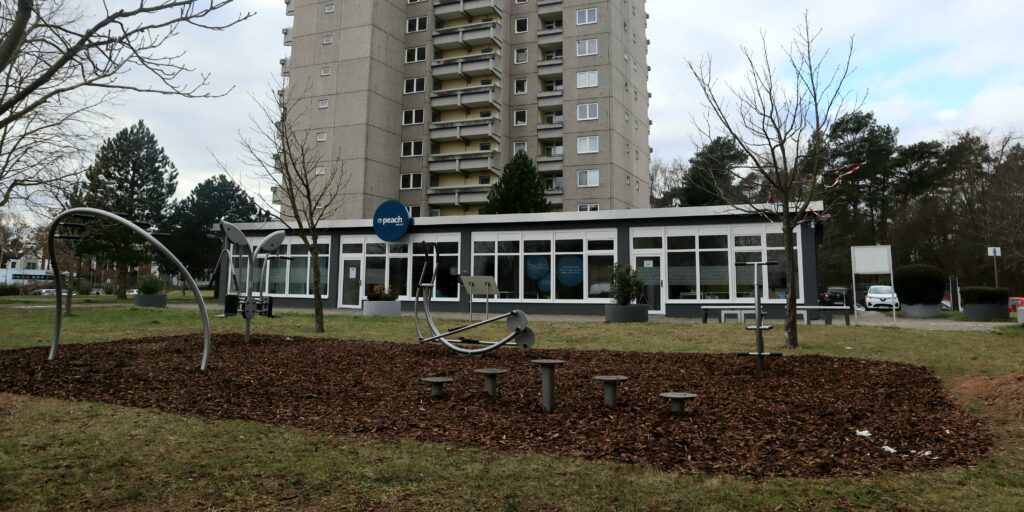 The safety of our tenants and in our properties is of great concern to us. For this reason, our facility management service providers have a contractually agreed duty of safety assessments and are responsible for maintaining safety. The service provider ensures the implementation of necessary protective measures. Each of these measures must be documented with photos and reported to us or our managers by the following working day. The service providers are obligated to use only flawless materials and products that exclude any damage to the objects to be processed.
The staff of the facility management service providers is obliged to report all defects and damages found in the service area on the objects to be processed and hangs the cleaning protocols of the cleaning staff in the showcases of the objects, which are signed off after the service including the date and made available to the client upon request.
In properties where we have commissioned our own janitors, the janitors also carry out inspection reports using a dedicated app, which documents safety measures or special circumstances at any time.
Inspections scheduled
Unit
2021
Space with inspections
carried out
Incidents of non-compliance with health &
safety regulations and guidelines
Assets undergoing
health & safety assessments
Annually1
m²
Residential space: 1 773 980
Commercial space 68 753
100%
100%
In 2021 no incidents of non-compliance have been reported that
were not immediately resolved. We have established standard
procedures to address incidents identified during inspections, which
worked out well in the 2021.
1Our facility managers carry out the inspections at regular intervals after the date of the first inspection.
Selection of our current KPIs in the area of tenants
| | |
| --- | --- |
| Number of Peach Points: | 15* |
| Vacancy rate: | 8.0 % |
| Tenant approval after report resolution by external partners: | 70 % |
| Time lapse until 1st response to damage report: | 18 hrs |
| Time lapse until final report resolution by Peach Points: | 26.8 h |
| Time lapse until final report resolution: | 5 days |
| Share of assets undergoing health & safety assessments | 100% |
| Incidents of non-compliance with health & safety regulations and guidelines | 0 |
As of 31. December 2021; *As of March 2022
UN SDGs relevant to us in the area of tenants